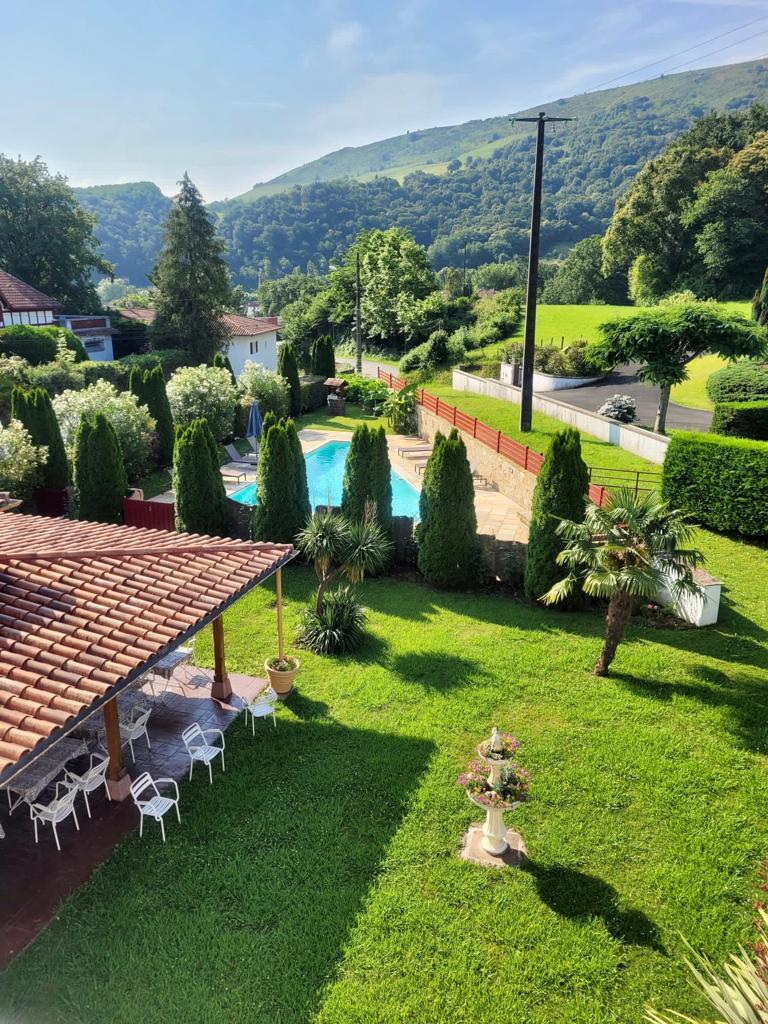 Swimming pool, garden, relaxation lounge and games..
Accessible to hotel guests, the private swimming pool, open from May to October, invites you to enjoy moments of relaxation and leisure.
Let yourself be lulled by the tranquility of the place, surrounded by nature.
Also take advantage of the flower garden for moments of reading or a game of ping-pong.
If the weather is less clement, the hotel lounge at the entrance and the bar welcome you for snacks during the day.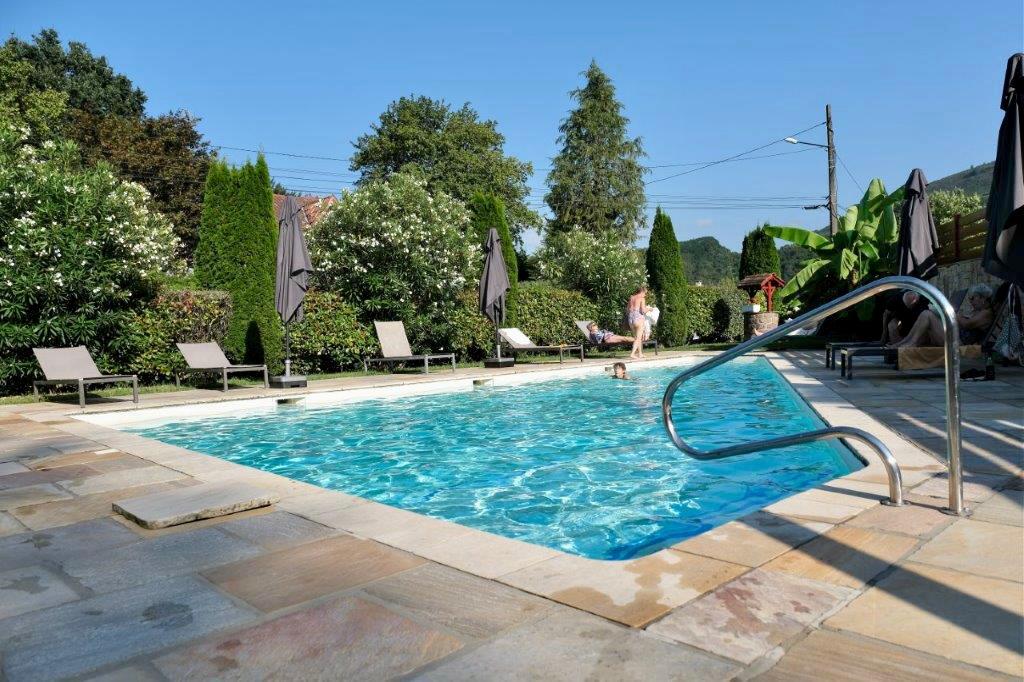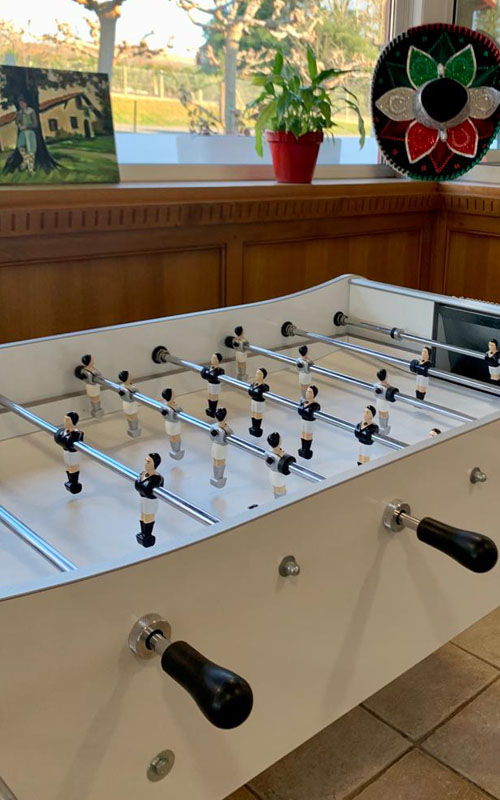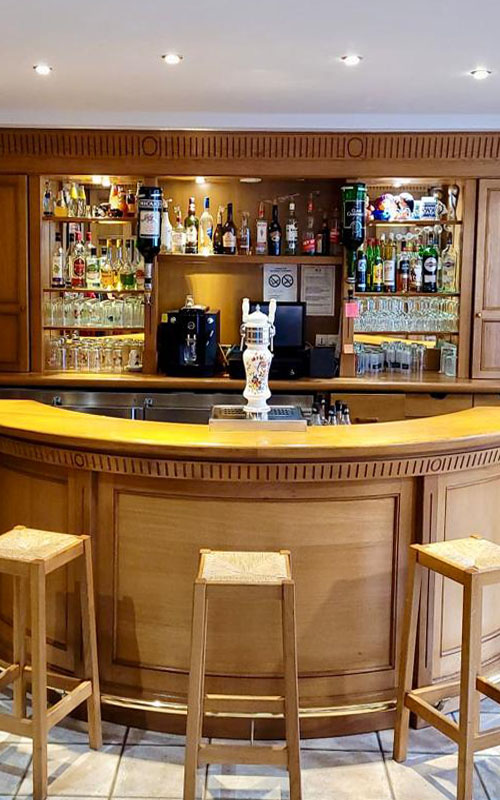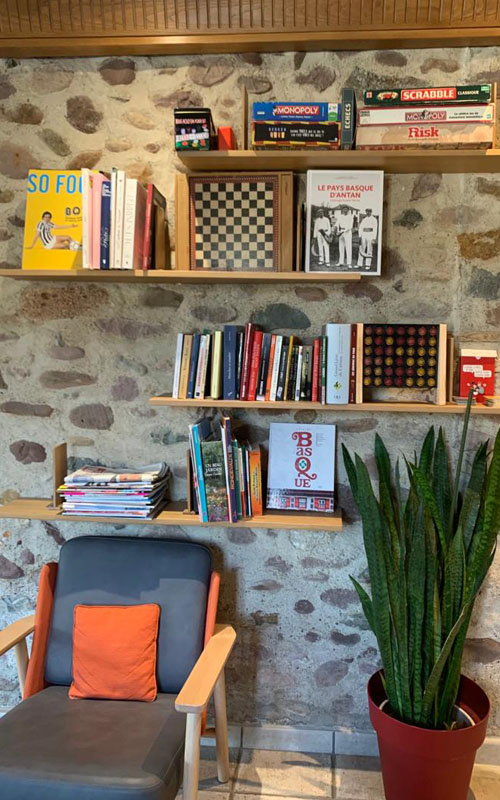 Enjoy the great outdoors and nature.
Ideally located halfway between the mountains marking the border with Spain on one side, and the beaches on the other, the Txistulari will be the ideal starting point for a discovery of the Basque Country.
From the hotel many family walks or sporting hikes.
The Step of Roland – The Mondarrain – Artzamendi.
Rafting and Kayak base 200 meters from the hotel.
Discovery of heritage.
The village of Espelette is 10 minutes away by car, as is Cambo-les-Bains.
Bayonne, Biarritz and the beaches of the Basque coast are 25 minutes away by car.
Spa town of Cambo-les-Bains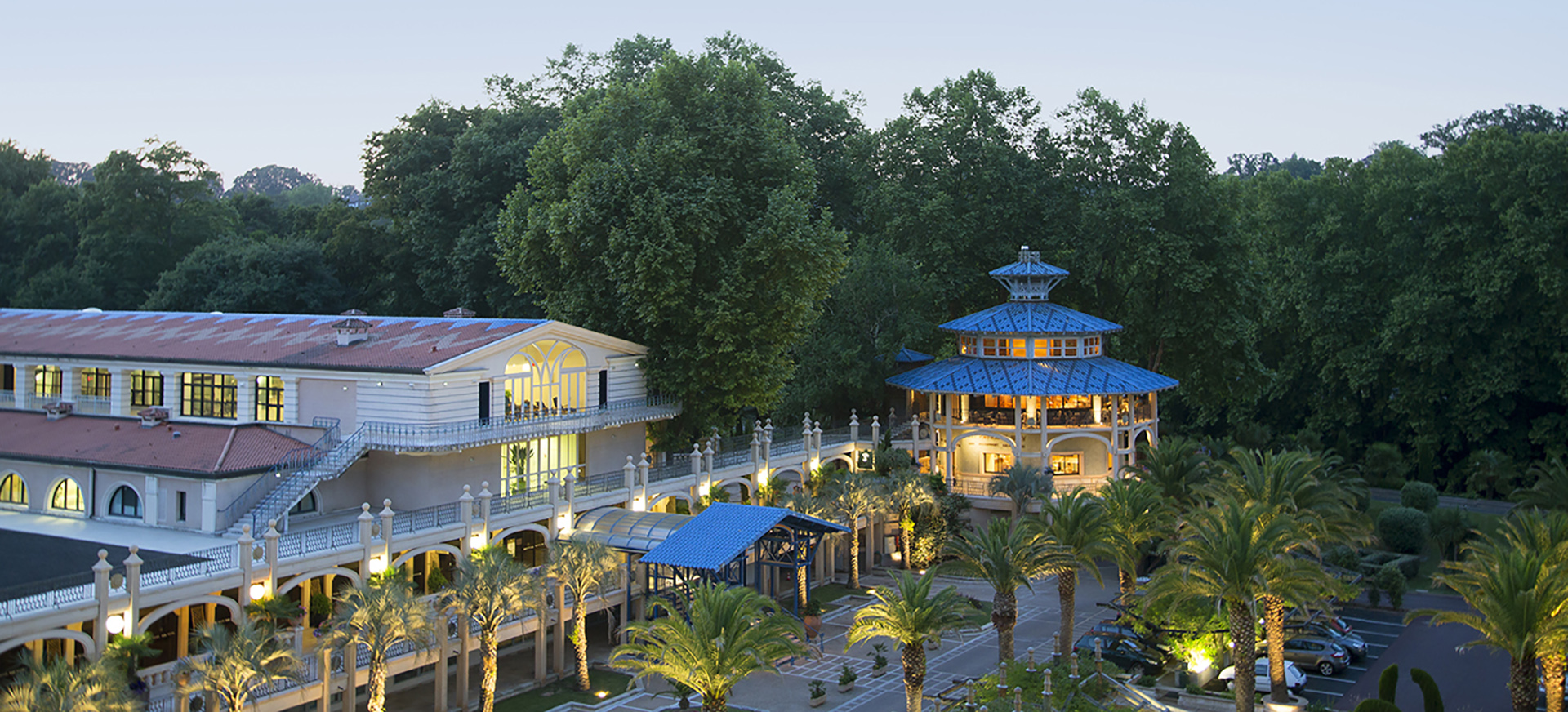 We are partners of the spa resort of Cambo-les-Bains and we offer
packages adapted to spa guests for periods of 21 days.
The thermal baths are located 5 minutes by car from the hotel.
Txistulari




your stay in the basque country